This page is old.


This page has been marked old because Djwrules has decided not to delete it, but rather to leave it alone. Feel free to read on, but be advised that the page is no longer associated with the rest of the wiki's content.
Further information: Kid A on Wikipedia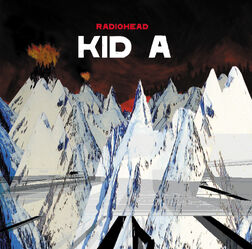 Kid A is the fourth studio album by English rock band Radiohead. It was released on October 2, 2000, in the United Kingdom by Parlophone Records, and a day later in the United States by Capitol Records.
Track listing
Kid A (edited for the 2002 adventure comedy-drama film One Lost Elmer)
The National Anthem
How to Disappear Completely
Treefingers
Optimistic
In Limbo
Morning Bell
Motion Picture Soundtrack (includes an untitled hidden track)